Romantic camping ideas include stargazing, campfires, hike adventures, and cozy tent set-ups. Experience an unforgettable romantic getaway with these ideas.
Camping with your significant other can be a unique and memorable experience. It's a perfect way to spend quality time together away from the hustle and bustle of everyday life. Whether you are planning a weekend or a week-long trip, camping provides ample opportunities for romance.
From the quiet serenity of the great outdoors to the cozy and intimate atmosphere of a tent, there are plenty of ways to create a romantic mood. Here are some romantic camping ideas to help you plan your next outdoor adventure.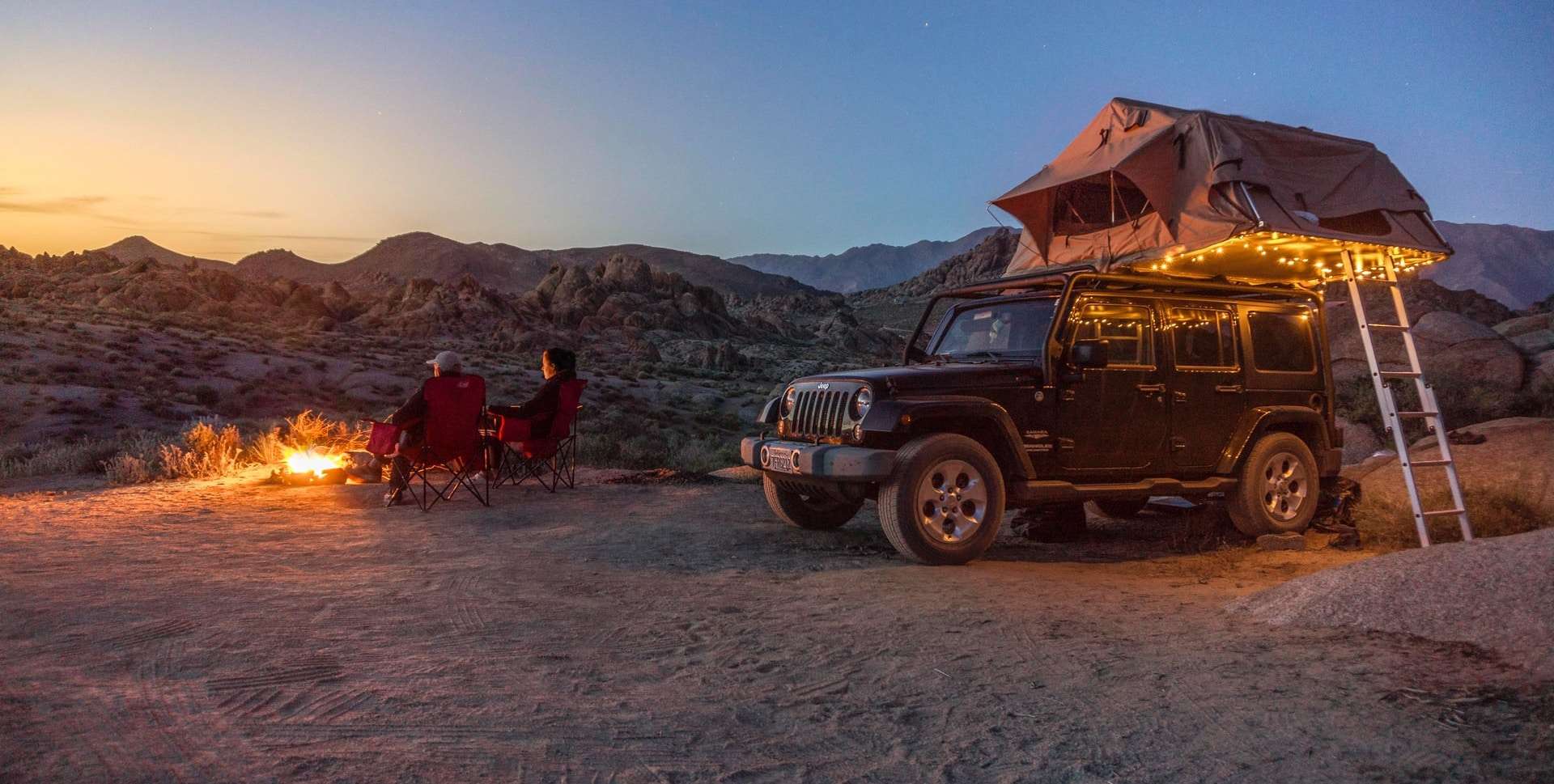 Credit: wildernessredefined.com
Choosing The Right Location
Romantic Camping Ideas: Choosing The Right Location
Camping is a fantastic way to spend quality time with your loved one. It allows you to escape the city's hustle and bustle, and enjoy each other's company in the great outdoors. However, choosing the right camping location is crucial to the experience.
In this section, we'll cover some essential factors to consider when picking a romantic camping spot. We'll also go over the best time to go camping for couples, different types of camping locations, and the best campsites to enjoy a romantic experience.
Factors To Consider For A Romantic Camping Outing
When planning a romantic camping trip, you want to look for a location that has:
Privacy: You don't want to be surrounded by other campers or noisy families that might detract from the peaceful experience.
Scenery: Find a location that provides breathtaking views, such as mountains, lakes, or forests.
Comfort: Make sure that the campground offers amenities or facilities that will contribute to your comfort, such as clean bathrooms, showers, and fire pits.
Safety: Ensure that the campground is safe and secure, especially if you're camping in an unfamiliar area.
Best Time To Go Camping For Couples
Choosing the right time to go camping depends on both your personal preferences and the location's weather patterns. Typically, spring and fall are the best times to enjoy a romantic camping experience. During these seasons, the temperature is mild, and the foliage is either blooming or changing color.
Late spring and early fall are good times to avoid crowds and get a more intimate camping experience.
Different Types Of Camping Locations Available
There are several types of camping locations available, including:
Car camping: This type of camping is suitable for couples who like to glamp and want the convenience of driving to the campsite. Car camping often provides you with amenities such as running water, electricity and sometimes kitchens or appliances for cooking.
Backpack camping: Backpacking is suitable for couples who want to hike and are okay to ditch some modern comfort for more peace and quiet. You carry everything with you, so it is often more private and scenic.
Tent camping: If you're on a tighter budget and want a more rustic camping experience, sleeping in a tent is a great option. You'll need to pack sleeping bags, cooking supplies, and a tent, but it can be a more affordable option than other types of camping.
Best Campsites To Enjoy A Romantic Experience
Here are some of the best campsites to enjoy a romantic experience:
Coastal campsites: Campgrounds near the ocean offer beautiful views, serene atmosphere, and often have beach access.
Mountain campsites: Mountain campsites are ideal for couples who love adventurous hiking with breathtaking views and outdoor adventures.
National parks: National and state parks are a great option for those who love to explore nature's beauty. Often, the campsites are very private with secluded natural features to discover.
Private campgrounds: Many private campgrounds offer great amenities, such as luxury tents, private hot tubs, and romantic candlelit activities.
Choosing the right camping location sets the tone for a romantic experience with your significant other. Make sure to consider privacy, scenery, comfort, and safety when selecting a spot. Check the weather and choose a suitable time to go camping.
Lastly, opt for a type of camping location that suits your interests and budget. By following these tips, you'll be on your way to a memorable camping trip full of romance and adventure.
Setting Up Your Campsite For Romance
If you're looking to add a little romance to your camping trip, setting up your campsite is key. With a little effort and some creativity, you can transform your tent into a romantic getaway. Here are some essential tips to make your next camping trip a romantic one.
Essential Camping Gear And Equipment
Having the right gear is crucial for a successful camping trip.
Tent (see below for choosing the right one)
Sleeping bags and pillows
Camp stove, fuel, and cookware
Cooler with food and drinks
Headlamps or flashlights
Insect repellent and sunscreen
First aid kit
Portable chairs or camp tables
How To Pack For A Romantic Camping Trip
Pack light, but don't forget the essentials.
Keep clothing simple and practical; stick to comfortable, breathable fabrics that can be layered.
Pack a cozy blanket or throw to snuggle up under.
Bring your favorite bottle of wine or champagne and a pair of stemless wine glasses.
Don't forget to pack a portable speaker to play soft, romantic music.
Choosing The Right Tent
Choosing the right tent can make all the difference in creating a romantic atmosphere.
A comfortable floor plan that allows for ample space
Roomy ceiling height so you can stand up while getting dressed
A screened-in porch or vestibule for a romantic outdoor sitting area
Windows or skylights to let in natural light
Tips For Comfortable Sleeping Arrangements
Cuddling up with your partner in a cozy sleeping bag can be one of the most romantic parts of the trip.
Invest in a high-quality sleeping pad or mattress for added comfort.
Use a double sleeping bag or zip two together for a cozy couple's bed.
Bring extra blankets and pillows for added warmth and comfort.
Creating The Perfect Ambiance
To create the perfect atmosphere for romance, consider adding the following touches:
String up fairy lights or lanterns to create a warm, cozy glow.
Use scented candles or essential oils to create a relaxing fragrance.
Set up a small table with a tablecloth and candles for a romantic dinner for two.
Use a portable fire pit or build a campfire for a cozy evening under the stars.
By following these tips, you can set up a romantic campsite that will make your next camping trip one to remember. Happy camping!
Fun Activities To Spice Up Your Camping Trip
Romantic camping is an excellent way to strengthen your bond with your partner while getting in touch with nature and enjoying some quality time together. If you're looking for ways to make your camping trip romantic and memorable, you've come to the right place.
In this post, we'll cover some fun activities to add some spice to your camping trip. Let's get started!
Games And Activities For Two
Camping is the perfect opportunity to reconnect with your partner and have some playful fun.
Bring a deck of cards or board games to play together in the tent.
Play frisbee or catch with a ball and enjoy the beautiful scenery around you.
Bring a portable hammock and relax in each other's arms while taking in the view.
Set up a telescope and stargaze together.
Best Hiking Trails To Explore As A Couple
One of the best ways to experience nature is by hiking together.
Choose a trail that is suitable for both of your fitness levels and interests.
Pack a picnic lunch to enjoy together at the end of the hike.
Start the hike early to avoid the crowds and enjoy the peaceful surroundings.
Take some photos along the way to capture the beautiful memories.
Water Activities To Enjoy Together
If your camping destination has a nearby lake or river, you should consider adding some water activities to your itinerary.
Rent a canoe or kayak and explore the water together.
Take a dip in the water and enjoy some swimming.
Try stand-up paddleboarding and enjoy the scenery from a different perspective.
Go fishing together and see who can catch the biggest fish.
Other Outdoor Activities
There are many other outdoor activities that you can do with your partner while camping.
Set up a campfire and enjoy some s'mores while cuddling under the stars.
Go on a bike ride on nearby trails and enjoy the scenic views.
Plan a scavenger hunt and see who can find all the items first.
Take a nature walk and try to identify the different plants and animals you encounter.
Camping is a great way to bond with your partner and make some unforgettable memories together. From games and activities to hiking trails and water activities, there's something for every couple to enjoy. We hope these ideas have inspired you to plan your next romantic camping trip!
Romantic Camping Meals And Snacks
Are you planning a romantic camping trip with your significant other? Whether it's for your honeymoon or just a relaxing getaway, camping can be a great way to spend quality time with your partner in a secluded and intimate setting.
One of the most important aspects of any camping trip is the food, and when it comes to romantic camping, having the right meals and snacks can really set the tone for a romantic adventure. In this section, we will discuss some essential tips and meal plans for creating a romantic camping experience that you and your partner will never forget.
Choosing The Right Food Items
When deciding what food items to bring on your romantic camping trip, think about your partner's preferences and any dietary restrictions they may have.
Fresh fruits and vegetables
Cheese and crackers
Chocolate and other sweet treats
Wine or beer (if allowed at your campsite)
Pre-made deli sandwiches or wraps
Canned soups or stews
Best Meal Plan For A Romantic Camping Trip
Planning your meals ahead of time can help ensure that you have everything you need for a romantic and stress-free camping trip.
Breakfast: Fresh fruit, yogurt, granola, and coffee or tea
Lunch: Deli sandwiches or wraps, chips, and your favorite beverages
Dinner: Grilled steak or chicken with veggies, baked potatoes, and a bottle of wine or craft beer
Dessert: S'mores, of course!
Tips For Preparing Meals
Preparing meals while camping can be challenging, but with these tips, it will be a breeze:
Prep ahead of time: Chop veggies, marinate meat, and pre-cook rice or pasta before you leave home.
Keep it simple: Stick to easy-to-prepare meals that don't require too many ingredients or tools.
Use foil packets: Wrap your food in foil and cook over the coals for a simple and tasty meal.
Bring the right tools: Don't forget your camping stove, pots, pans, utensils, and a cutting board.
Campfire Cooking Ideas For Couples
Cooking over an open fire can be a fun and romantic activity for couples.
Grilled kabobs with meat and veggies
Foil packet meals with chicken, potatoes, and veggies
Dutch oven lasagna or chili
Campfire pizzas made with pre-made crust and toppings
Skewered fruit for a sweet and healthy snack
Romantic Snacks To Enjoy Together
Snacking is an essential part of any camping trip, and having the right snacks can add to the romance factor.
Fresh berries and cream
Gourmet popcorn with flavors like truffle and parmesan
Dark chocolate and red wine
Cured meats and artisanal cheeses
Trail mix with nuts, dried fruit, and chocolate chips
Creating a romantic camping experience is all about the food. By choosing the right food items, planning ahead, and using some simple cooking tips, you can create a memorable and romantic camping trip with your partner that you both will cherish.
Frequently Asked Questions On Romantic Camping Ideas
Where Can We Go For A Romantic Camping Experience?
Consider a place with beautiful scenery, like a national park or a secluded beach. Look for campgrounds with private areas and amenities such as fire pits, outdoor showers, and cozy cabins.
What Gear Should We Bring For A Romantic Camping Trip?
Pack comfortable bedding, cozy blankets, and pillows to make the tent feel like home. Also, bring a portable speaker for music, a propane stove, utensils, and a cooler for drinks and food.
What Are Some Romantic Camping Activities To Do With Your Partner?
You can take a hike, go stargazing, watch the sunset, make s'mores by the fire, enjoy a picnic, read a book, or take a relaxing walk together.
How Can We Set Up A Romantic Campsite?
Decorate your site with fairy lights, candles, and lanterns. Create a cozy atmosphere with comfortable seating and cushions. Don't forget to bring fresh flowers and a romantic playlist.
What Should We Wear When Camping Romantically?
Opt for comfortable clothing that is suitable for the weather such as shorts, t-shirts, and sandals during the summertime. During colder months pack layers to keep you warm. Cozy sweatshirts, hats, and scarves are a great addition to camping attire.
Conclusion
As you can see, camping can be the perfect way to add some romance and adventure to your relationship. With these romantic camping ideas, you and your significant other can create unforgettable memories and strengthen your bond. Whether you prefer stargazing, cooking together, or enjoying a cozy campfire, there is something for every type of couple.
The key is to plan ahead and personalize your camping trip based on your interests and preferences. With the right gear, mindset, and company, you can turn your camping trip into a romantic getaway that you'll both cherish for years to come.
So what are you waiting for? Grab your tent, pack your bags, and head out into the great outdoors for a romantic camping adventure that will reignite your passion and bring you even closer together.
Michael has been a traveler and blogger since he was 17 years old. Now his passion is hiking, traveling, camping, and revealing his outdoor secrets. Stay connect with us for outdoor events and camping trips together.